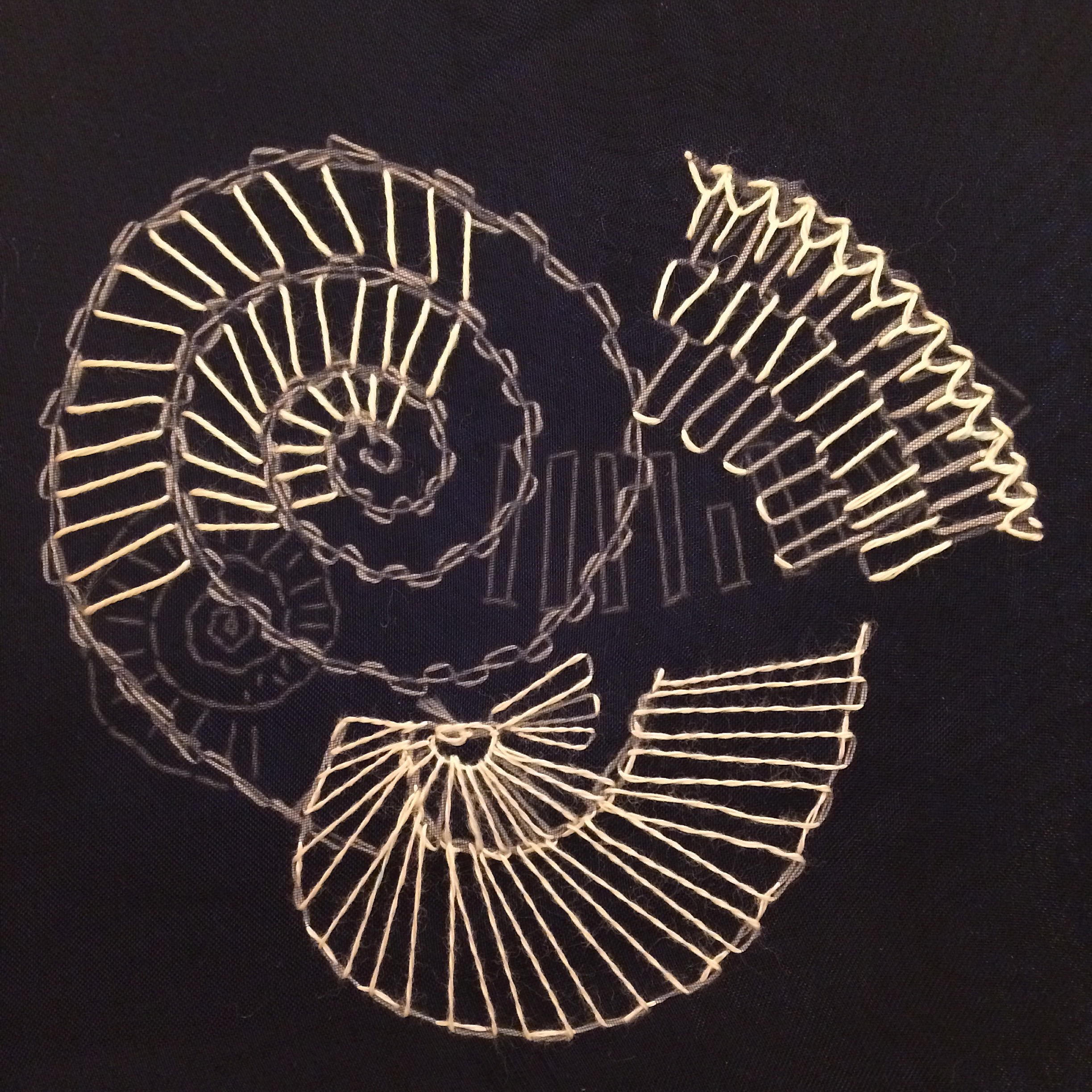 Tilly Whim
Mixed media textiles piece based on drawings made at Tilly Whim caves, exploring the cracks and void left by the old quarrying works.
Presented mounted and framed in solid white frame. Further images available on enquiry.
SOLD
Polychaete
10x10cm tapestry created for Art Cubes exhibition at L'Artishe in Swanage.
Inspired by the worm casts found on shells, many of which are found on Shell Bay, Studland.
Mounted and framed in white box frame.
£150
Coastline
Continuing my investigation of painting in ink on manipulated and primed canvas.
Hello Buoys!
A fun multi block lino print based on a fishing boat moored in Weymouth harbour.
Mounted versions available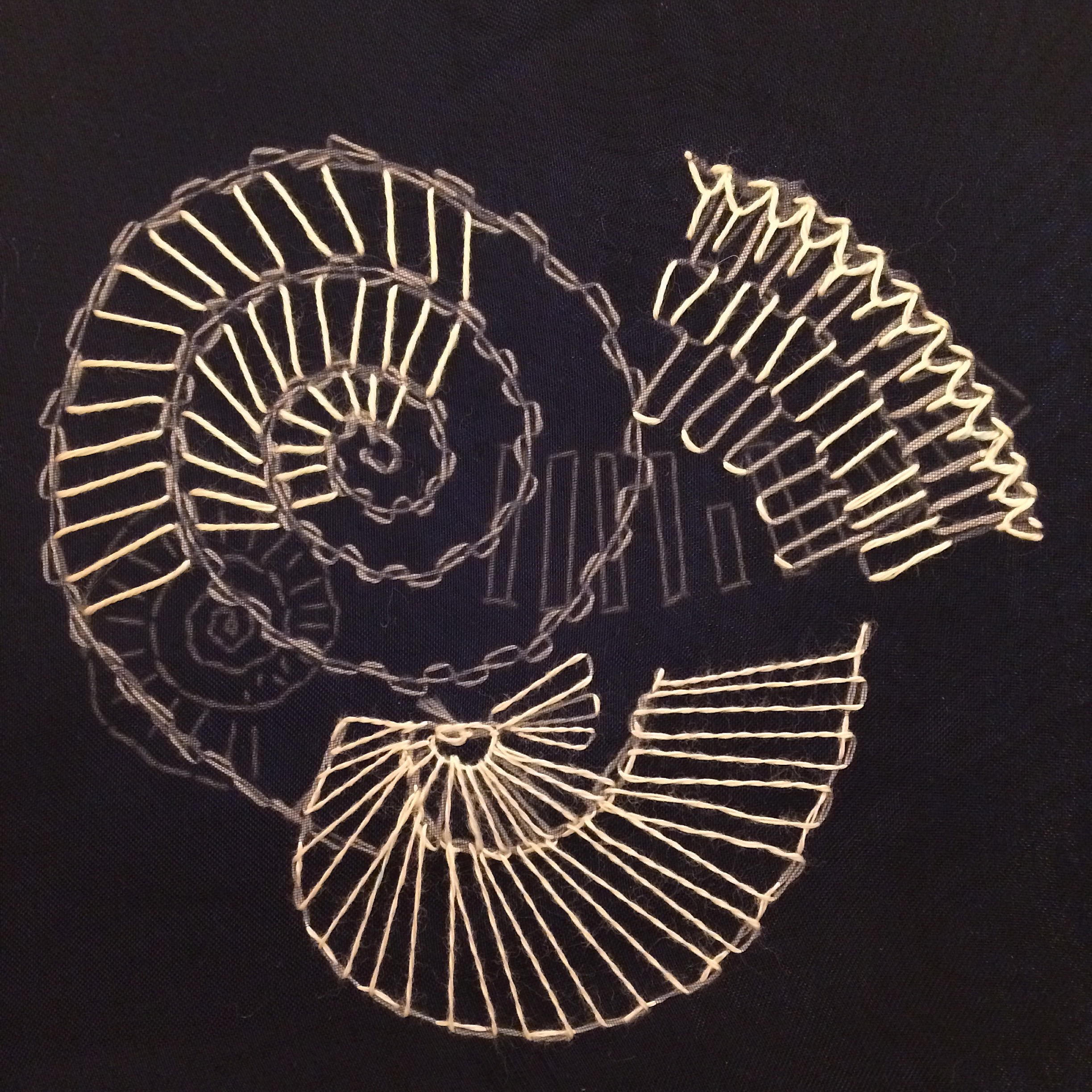 Fossil series
First of a series of fossil embroideries in various sizes, inspired by a visit to Kimmeridge Bay after a storm. The embroidery is made in 3 layers, set apart to create a dynamic and interesting composition as the viewer moves around the piece.
Stair Hole (Small)
Machine stitch applique, presented in a white frame.
SOLD
Murmuration
Inspired by a murmuration of starlings, a net of embroidery overlays a stretched embroidery allowing the layers to move with the breeze.
£120